Red Helmet Training Group ® 10601 Church Street #107, Rancho Cucamonga, CA

Blue Helmet 

EMS / CPR 

Training

White Helmet 

Chief Officer Training

Black Helmet Wildland Fire Training

Yellow Helmet Firefighter Prep.

Training

Red Helmet 

Company Officer Training

Orange Helmet 

Haz-Mat

Training

Green Helmet 

Disaster Prep. Training

A Division of 

Red Helmet 

Training Group


Welcome to Orange Helmet Training

With the knowledge and understanding of hazardous materials, your employees will learn how to work safely and be less likely to experience an accident or exposure, thereby reducing your potential liability problems associated with the handling of hazardous material.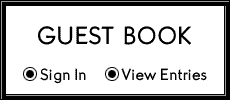 We live in a world full of uncertainties most of which we have little or no control over. Our safety does not have to be one of those uncertainties if we work together and follow the rules.